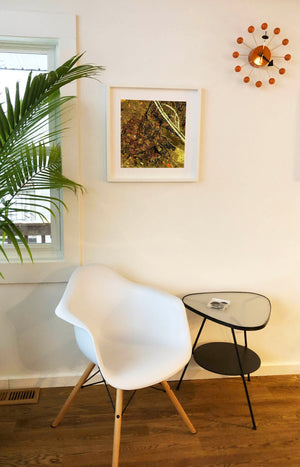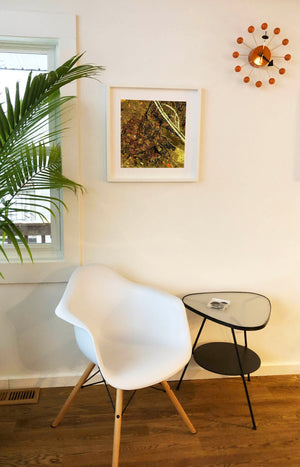 Vienna Scarf Framed
Size: 20" x 20"
Color: In hues of purple and blue.
Material: 100% silk framed in matte white fiberboard with polystyrene front protection.
Description: Due to popular demand for Cityzen scarves as art pieces, we are now offering them in a 20" x 20" modern white frame that will beautify any room while showcasing the beauty of the world and the commonalities we share. Digital print of the aerial view of Vienna. 
The color choices were inspired by the great Viennese artist, Gustav Klimt, and his painting "The Kiss". Let this scarf or pocket square connect you to Vienna's  magnificent architecture, baroque streetscapes and imperial palaces that set the stage for it's artistic and musical masterpieces alongside its coffee-house culture and vibrant epicurean and design scenes.
Also available as: Vienna Rectangular Scarf