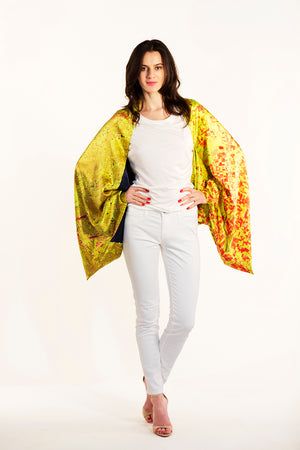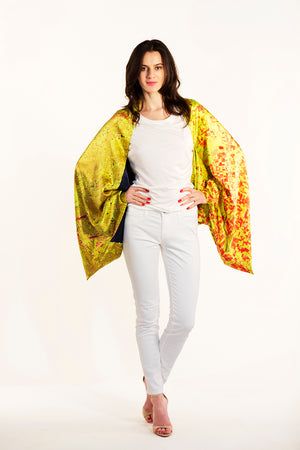 Chicago Gold Sleeve Scarf/Shawl/Top
Size: 21" x 72"
Color: Golden yellows with sienna patches of farmland and black Michigan Lake
Material: 100% satin silk
Description: Digital print of the aerial view of Chicago. Can be worn as a top or a scarf. Comes with a mini guide of the city.
Inspiration:
Concert Hall
Chicago Lights
Palmer House
Palace of the People