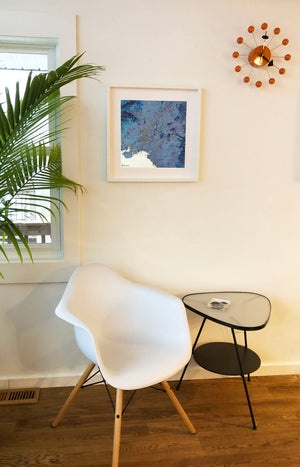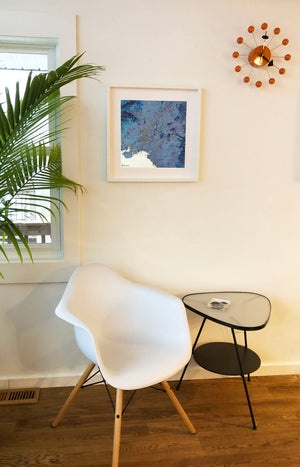 Athens Scarf Framed
Size: 20" x 20"
Color: Hues of blue and white
Material: 100% silk framed in matte white fiberboard with polystyrene front protection.
Description: Due to popular demand for Cityzen scarves as art pieces, we are now offering them in a 20" x 20" modern white frame that will beautify any room while showcasing the beauty of the world and the commonalities we share. Digital print of the aerial view of Athens. 
This framed Athens map was inspired by the Aegean Sea, Greece's sun bleached ancient ruins, it's white washed architecture with painted blue doors and windows, the  pierce blue skies and the delicious cuisine. 
Inspiration:
Anafotika, Athens
Blue coastlines
small and quaint cafes
Grilled octapus
Ancient ruins