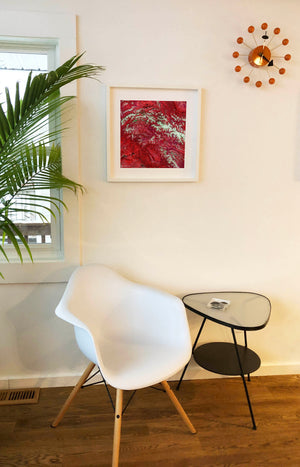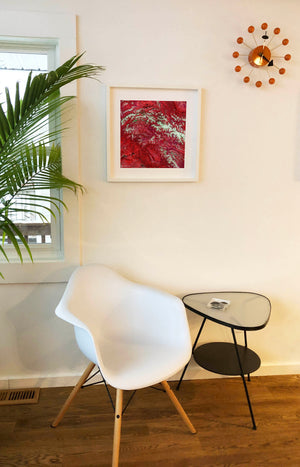 Swat Valley Scarf Framed
Size: 20" x 20"
Color: Red with light green border
Material: 100% silk framed in matte white fiberboard with polystyrene front protection.
Description: Due to popular demand for Cityzen scarves as art pieces, we are now offering them in a 20" x 20" modern white frame that will beautify any room while showcasing the beauty of the world and the commonalities we share. Digital print of the aerial view of Swat Valley. 
This piece was created to honor Malala Yousafzai, the youngest ever Nobel Laureate winner and her efforts in creating a world where every girl can learn and lead without fear. 20% of proceeds from the sale of this piece will be donated to Malala's Foundation in support of young girl's education.
Inspiration:
Maple Trees of Khawazakela
Bahrain
Swat River
Learn more about Malala's inspiring life.
See more of the region's beauty through the lens of the renown photographer Syed Mehdi Bukhari.