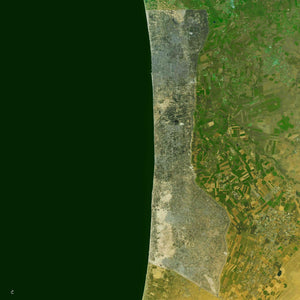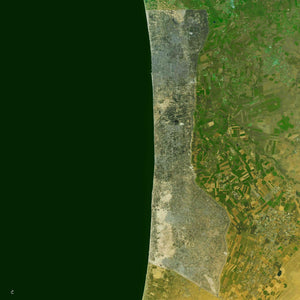 Gaza Scarf
Size: 42" x 42"
Color: Hues of olive green 
Material: 90% modal/10% cashmere with eyelash fringes 
Description: Digital print of the aerial view of Gaza/Israel
In light of the recent bombardment of the Gaza Strip, we are dedicating 20% proceeds from the sale of this scarf in support of the Palestinian Children's Relief Fund  
Our Cityzen:
Najla Said is a Palestinian-American author, actress, playwright, and activist. Through her literary and academic work, Said has confronted racism, stereotyping, social and economic inequality, and among others, the specific challenges that face immigrant and second-generation Americans. She is the daughter of the renowned postcolonial scholar and public intellectual Edward Said.

Gaza Skyline
Agriculture
Gaza Sea